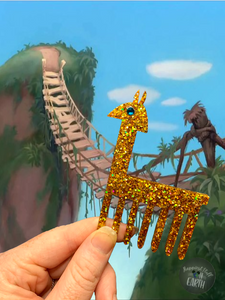 This comb features a gorgeous holographic gold glitter and a gem for the eye. 


This is a prop and not intended for actual use as a comb.
✨

These items are all handmade to order.
Email or message me for updates/questions.

Check out my instagram @happieststuffonearth for videos.
**WARNING: Small chockable parts.**
*Made with a solid resin shape.