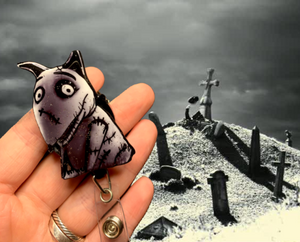 This custom hand made pop socket shown features an spooky pooch with glitter accents.
✨

Check out my instagram @happieststuffonearth for videos.
**WARNING: Small chokable parts.**
*All badges are made with a solid plastic shape. 


-Swivel/ Alligator Clip
-Retractable Cord 
-Item is NOT waterproof but IS water resistant 

Give your day a little bit of inspired MAGIC!