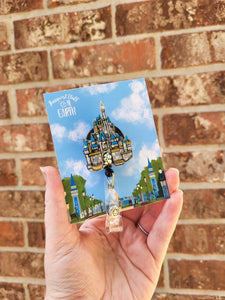 This Custom Handmade badge shown features a hand molded and hand painted Castle with glitter and accented with gold.

✨

These items are all handmade to order.
Email or message me for updates/questions.

Check out my instagram @happieststuffonearth for videos.
**WARNING: Small chokable parts.**
*All badges are made with a solid plastic shape.
-Alligator Swivel Clip